Ashworth House                                                                        Earth House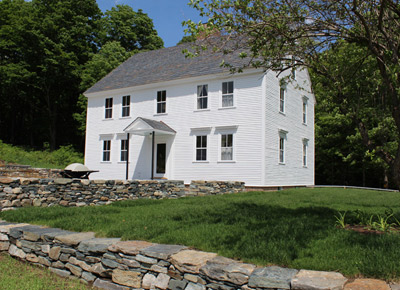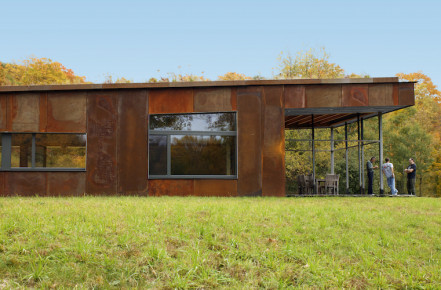 Guilford Sound has two lodging choices: The Earth House, and Ashworth House. The Earth House is a newly constructed modern housing facility built directly into the Vermont landscape with five suites  that can accommodate 10 guests (each room has a private bath and can have a king bed or two twin beds). In keeping with our quest to minimize our impact, the new passive solar building is high performance, built into the ground and topped with a living roof. We are proud to say the facility is Passive House certified, with LEED certification pending. The Earth House has a fully equipped kitchen, a large living room, and is surrounded by miles of hiking trails.
During the warmer months, artists can choose to stay in Ashworth House, our restored historic 1790's farmhouse. The five-bedroom, three-season house is unique in that it retains original features, including its central chimney and much of its interior woodwork. Dave and Sara have spent considerable time and energy restoring the house in a way that stays true to its heritage while providing comfortable and cozy housing.